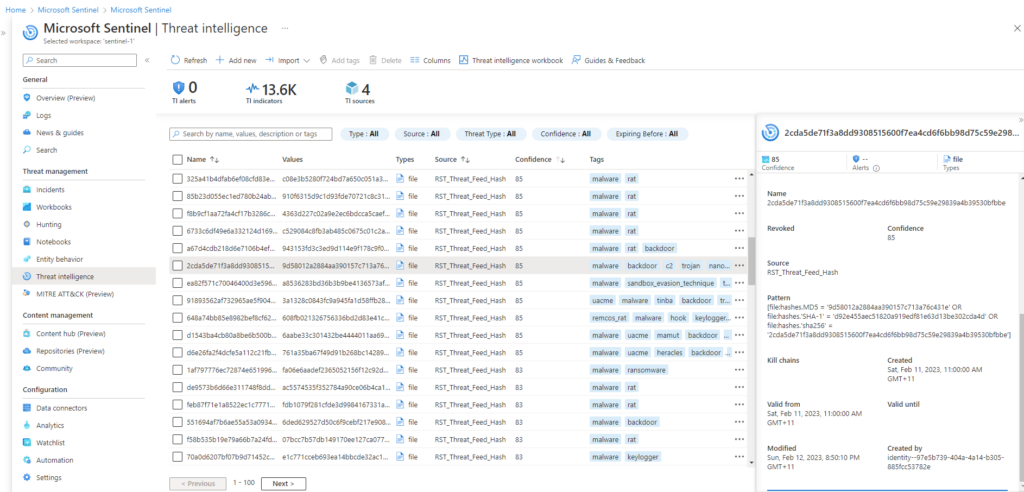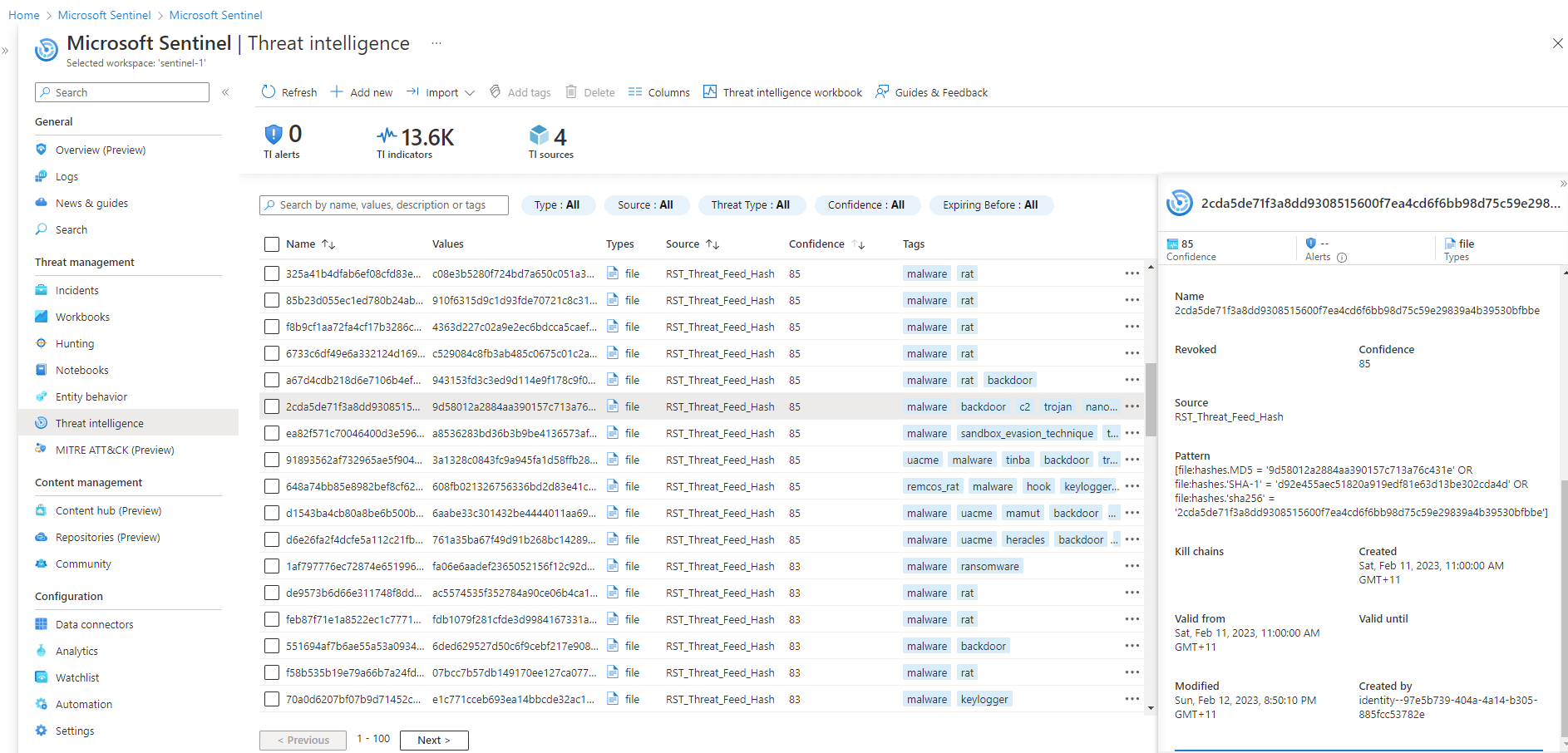 Enhance Microsoft Sentinel Threat Intelligence with RST Cloud
RST Cloud has announced its support for integration with Microsoft Sentinel via the STIX standard using TAXII as a transport. This integration greatly improves the security and threat detection capabilities of Microsoft Sentinel users by incorporating high-fidelity cyber threat intelligence from RST Cloud, including four types of indicators – IP addresses, domains, URLs, and file hashes – with associated confidence levels, attribution to APT groups, details on the malware used, security techniques employed, and popular tools and frameworks utilized by attackers.
RST Cloud is a cloud-based platform that provides curated threat intelligence to organizations to help them better understand the evolving threat landscape and take proactive measures to defend against cyber attacks. With its cutting-edge technologies, RST Cloud can collect, analyze, and disseminate intelligence from a wide range of sources, including open-source information, Deep Web and Dark Web sources, RST Honeypot network, and customer-generated data.
Microsoft Sentinel, on the other hand, is a cloud-native security information and event management (SIEM) solution that provides a comprehensive view of an organization's security posture. It uses advanced machine learning algorithms and automated threat response to help organizations detect, investigate, and respond to security incidents in real-time.
The integration of RST Cloud with Microsoft Sentinel via STIX 2.1 (JSON) enables organizations to automate the importing of threat intelligence into the SIEM, making it easier to detect and respond to security threats. This integration provides Microsoft Sentinel users with real-time access to RST Cloud's extensive threat intelligence database, which includes information on known threats, indicators of compromise, and attack tactics, techniques, and procedures (TTPs):
You can use the imported threat intelligence data to create custom detections, alerts, and hunting queries in Microsoft Sentinel.
The imported data can also be used to enrich security incidents and alerts, allowing you to respond to threats faster and more effectively.
The use of threat intelligence is crucial for organizations that rely on Microsoft Sentinel for their security needs. By incorporating threat intelligence feeds from RST Cloud, organizations can improve their security posture and better protect against evolving threats.